Personalized Beach Hat: Your Perfect Summer Accessory
Posted by KING OF HANDMADE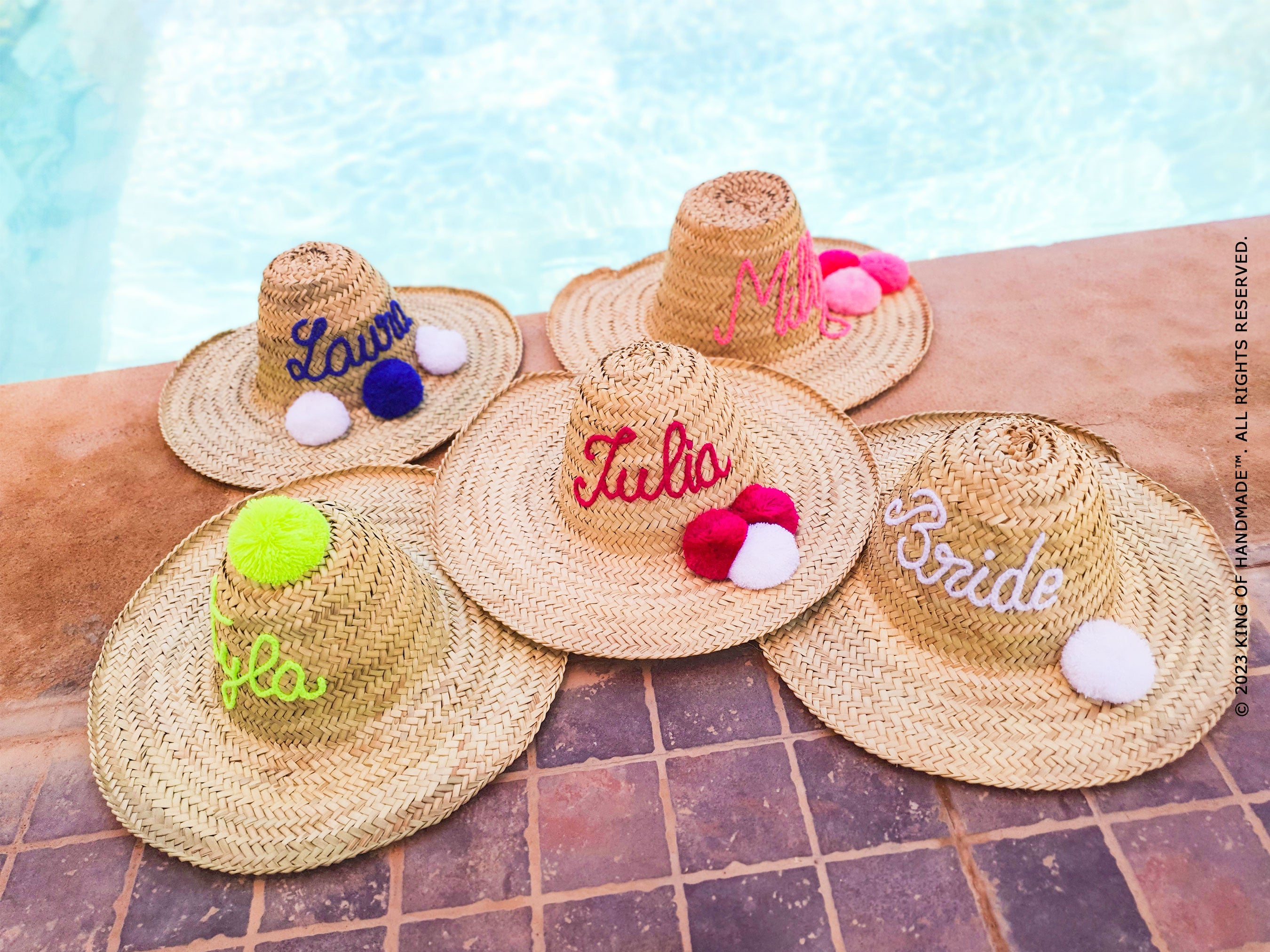 Summer is here, and it's time to hit the beach! But before you do, make sure you have the perfect beach accessory to complete your look. Introducing our new product: the personalized beach hat for any occasion. In this article, we'll take a closer look at what makes our beach hats stand out and why they're a must-have for your summer wardrobe.
Style and Color Options
Our personalized beach hats come in a variety of colors and styles to fit your unique taste. You can choose from classic colors like black, white, and beige or go bold with bright hues like pink, blue, and yellow. The hats also come in different styles, including wide-brimmed hats, floppy hats, and bucket hats. Whatever your preference, we have the perfect hat for you.
But what really sets our beach hats apart is the personalization option. You can add your name, initials, or any custom text to make the hat truly yours. Our state-of-the-art printing technology ensures that the text is of high quality and will not fade or peel off even after multiple washes.
Practicality
In addition to being stylish and personalized, our beach hats are also practical. The wide brim provides ample shade to protect your face and neck from the sun's harmful rays, and the lightweight material makes it comfortable to wear even on the hottest days.
If you're worried about the hat flying off in the wind, don't be. Our beach hats come with an adjustable strap to ensure a secure and comfortable fit. And if you're short on space in your beach bag, our hats are collapsible, making them easy to pack and store.
Versatility
Our beach hats are not just limited to the beach. They can be worn on any occasion where you want to add a touch of style and protection from the sun. Whether you're going to a summer festival, attending a pool party, or just running errands on a sunny day, our beach hats are the perfect accessory to elevate your look.
Gift Idea
Our personalized beach hats also make a great gift for your loved ones. You can surprise your friend with a hat that has their name on it or gift your bridesmaids with matching hats for your beach wedding. The possibilities are endless.
Quality and Care
We take pride in the quality of our beach hats. They are made of high-quality materials that are both durable and comfortable to wear. To ensure your hat lasts for multiple summers, we recommend hand washing it with mild soap and cold water and letting it air dry.